Description
PRE-ORDER AVAILABLE SEPTEMBER, 2021
***PRE-ORDER ONLY- WILL BE AVAILABLE EARLY IN SEPTEMBER 2021
💕SACRED SEX ; THE HEALER WITHIN !!!
⚠️WARNING : VIDEOS CONTAIN NUDITY & ADULT SITUATIONS & Q&As -VIEWER DISCRETION ADVISED⚠️. ❗❗BANNED FROM YOUTUBE❗❗
🔥 EPISODE TOPICS: BRAVE, BEAUTIFUL AND BARING IT ALL! RHYANNA SHARES HER JOURNEY OF SELF LOVE AND HEALING IN THIS AMAZING BOOK REVIEW SERIES. JOIN US AS RHYANNA AND I RECREATE THE POWERFUL SERIES THAT WAS DELETED BY YOUTUBE.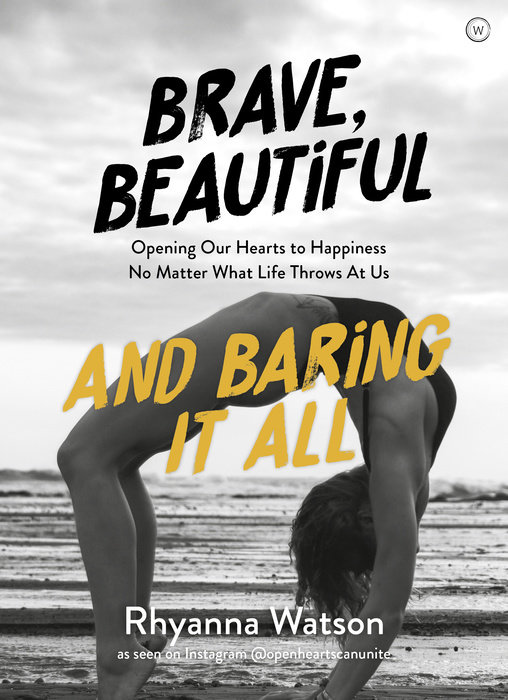 Join Author Rhyanna Watson and I on the journey towards reclaiming your Sacred Sexuality and Self Mastery. By purchasing these episodes, you are directly supporting us in this ongoing spiritual war!
Rhyanna & I are committed to sharing the truth and to shed light on this empowering topic. Rhyanna & I will NOT be silenced by YouTube. We are doubling our efforts and have committed to re-producing the complete series
⚠️WARNING : VIDEOS CONTAIN NUDITY & ADULT SITUATIONS & Q&As -VIEWER DISCRETION ADVISED⚠️
Here are some of the amazing series topics for discussion and perhaps why it was banned from YouTube:
The Frequency of the Divine Feminine:
1.Sacred Sex: From theoretical to intuitive practitioner
2.The human Experience: Divine Feminine, Sensuality & Sexuality
3.Healing Sexual Distortions
4.Female Ejaculation: The Sacred Waters & Fountain of Youth
5.Your Orgasms: The Power to Heal & Align
6.Your role in helping humanity remember Sacred Sex
7. Beautiful and Baring it All : Expressing your sexuality
& your female body without shame, fear or remorse
👍👍👍 WHAT VIEWERS ARE SAYING ABOUT THIS BEYOND MYSTIC SPECIAL SERIES!
FullOfHope. JC ALL your videos should be mandatory viewing!
Swiss G THIS. IS. EPIC. Full-body resonance chills during several portions of the chat. Cannot wait to rewatch & absorb the content more fully. Thank you JC!
John Krez Can't wait to watch the replay!! I so am going to sign up. This is so interesting and this is expanding our consciousness..Thank your for this information.
melissatkalec The energy exchange and creation during this interview was truly amazing! New ideas = new food for the soul.Thank you for this interview! Please do it again.
Sarah, Wow, I love you Rhyanna, you are a very powerful expression of the true Divine Feminine!
Kelly Ford Just hit the bell! You're my ONLY bell, and I subscribe to a ton of channels
glassfx you're batting better than 1000 with these videos Jean-Claude! this is a BOOKMARK required show. You are by far the best interviewer on the circuit!
Ron Visnosky hay jean-claude allways look forward to your videos, you make people feel your honesty and i love it
Lauren Jean-Claude I'm loving this information. We just need to hear it multiple times, all good!
Candace Weaver Thank you. for your noble heart to come in the frequency of Liberty.
Leda Mora HOW CAN ONE BRAIN HOLD SO MUCH INFORMATION … YOU TRULY HAVE TO BE FROM ANOTHER PLANET
Axae CosmicLight I appreciate you Claude! Very grateful for your service for the people
LIBBY Your words are bringing beautiful tears straight to my heart. This so resonates with me. Everything is really elevated. Senses super Activated. I love your channel & all your guests.
Marius Vaiciulis Nobody will stop Me from watching all your future videos!!!!! NOOOBODY!!!! :))
Bostongirlwithattitude what a great show!!!! watched start to finish!!! much love
Corinne Drake wow, thanks everyone- helped me out a lot.
Le Chat Gosh, this is so very interesting
SARAH 💕💕💕 Most powerful video I have ever watched! What a fascinating person and what mind altering information! Totally worth the 4 hours. I will probably watch this 3 more times….Seriously!
======================================
🙏 GRATITUDE!  In 2020, Beyond Mystic was censored, demonetized and terminated by Youtube. As a result, our content is now 100% viewer funded. Thank you for supporting the show & helping to combat Censorship & Economic Warfare against content producers! Your contribution is VERY much appreciated!
🚩🚩NOTE::: PLEASE PRINT YOUR ORDER COMPLETION PAGE, AS IT CONTAINS YOUR VIDEO LINK AND PASSWORD. YOU WILL ALSO RECEIVE AN EMAIL WITH YOUR PASSWORD AND LINK TO THE VIDEO.